If you're fond of fishing, then Tampa Bay is a great place to visit. You will find many amazing species of fishes in and around Tampa Bay.
We were curious about some of the top fishes that you find around Tampa Bay in Florida, so we reached out to our friends at Bag´em Fishing Charters who offer fishing trips in Tampa Bay to get some information on the top five fishes that you will find in and around Tampa Bay.
Tarpon:
Tarpon has a nickname known as silver king. The origin behind its nickname is used to the light that flashes and reflects from its body while jumping. You will be shocked to know that tarpon has almost no teeth. If you wanted to catch tarpon, visit the Tampa Bay in spring or summer season. Shrimp and crabs are their favorite food so one can use those to attract Tarpon.
Snook:
Snook is another fish type that you will find in Tampa Bay. They are highly sensitive to temperatures changes in water. You will catch this fish in the warm water. The color of Snook is very classy because it is a golden yellowish fish with black lines on its skin and a pale yellow touch in fins. It is famous for its fighting ability that comprises on the long fast run with few jumps. Snook season is closed for most of the year. They are open March and April, as well as September thru November
Spotted Sea Trout:
Spotted sea trout also are known as speckled sea trout, is common in Tampa Bay. From off the beaches to the backs of creeks and canals, trout can be found virtually anywhere. It mainly has two large canine teeth in its upper jaw. It feeds on small baitfish and shrimp in the grassy areas. Spotted sea trout are silver in color with irregular spots of black color upon the upper half. The dorsal side of the spotted sea trout is dark grey and gives a blue reflection. They can be caught with some different methods. Free-lining shrimp and baitfish such as pilchards and especially pigfish will work very well.
---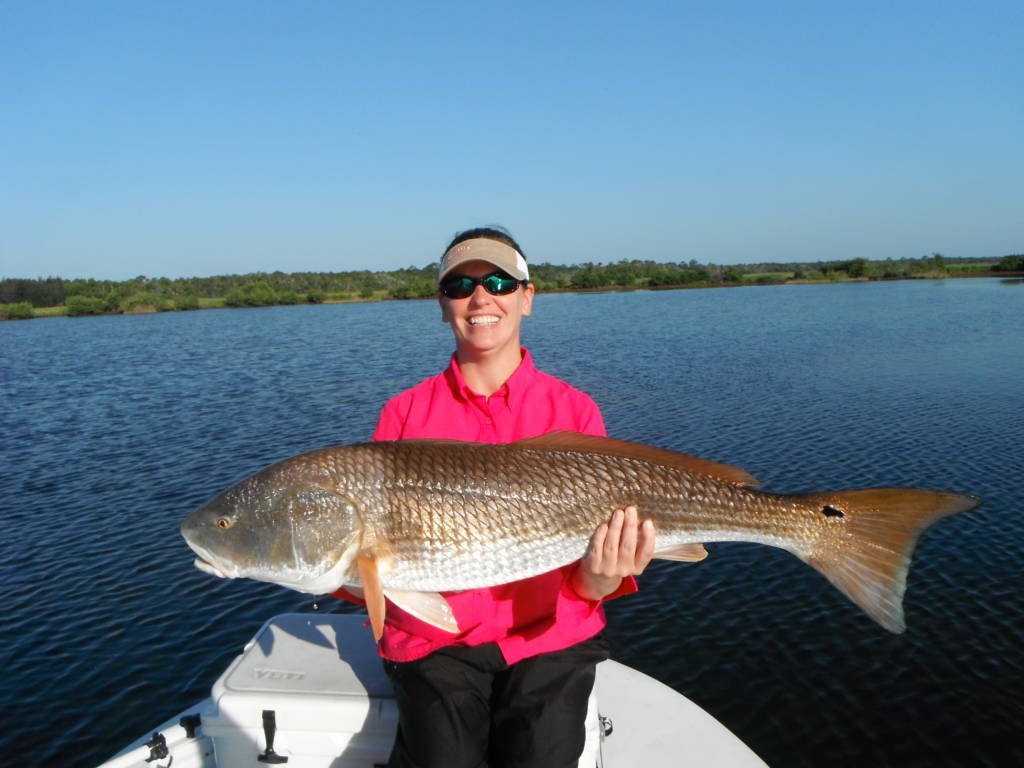 ---
Red Drum:
Red drum is also known as redfish. This fish lives in shallow water, and you can find Red Drum in both brackish and salt water. Like many other fishes, Red drum does not have chin barbels. It has a large spot in black color. Sometimes there are server black spots. The adult red drums eat crabs, mullet, and shrimp in winter and spring whereas the primary adults feed mullet, pinfish, menhaden, lizardfish, sea robin, mud minnows, and Atlantic croaker
Snapper:
Snappers are also known as Red snappers. These schooling fishes have elongated bodies and usually are in 40-440 feet. Snapper has pink to red color range. The pointed anal fin of snapper fish differentiates it from other members of the snapper family. Snappers are carnivores, and they usually feed on crustaceans and some other fishes. They have sharp canine teeth. Their tails are forked, or blunt Red snappers are one of the finest food fishes that you can find in Tampa Bay.
If you are looking to fish in the Tampa Bay area and need a Tampa Fishing Charter , check out Bag´em Fishing Charters for some of the best fishing in the area. Captain Bucky Goldman has been fishing in Central Florida for 25 years and has taken hundreds of people on fishing trips across Central Florida and knows all of the best fishing spots to go, so you are guaranteed a fun time at the best fishing spots around the Tampa Bay area.
---