---
John W. Snyder 11/20/2015 NWFN
When it comes to getting the best value for your dollar, it's hard to beat an Ugly Stik! We reviewed these two poles and they are now among our favorites for salmon and steelhead fishing.
The 8″6″ medium heavy Ugly Elite spinning model in my opinion is worth far more that the $69 price tag. This pole has and excellent feel to it. Light, flexible yet super rugged. As a fishing journalist, I can honestly say the Ugly Elite is the only pole that I have ran over with my car and then turned around used to land a 38lb Chinook! The rode held up flawlessly!  In this reviewers opinion for that reason alone, the new Ugly Elite salmon and steelhead pole gets 5 stars.
---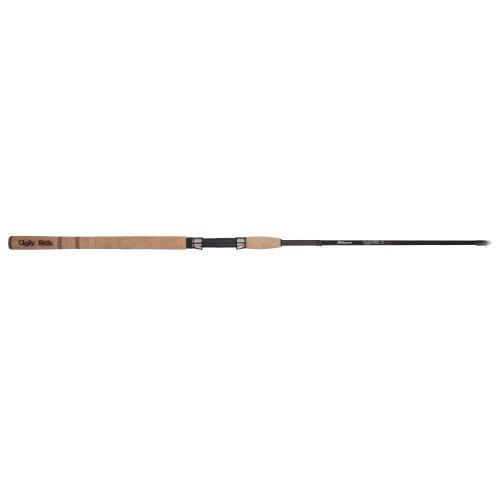 ---
The Shakespear's Wild series is also a new kid on the block, offering strength and elegance all in one pole. Once again the cork grips and medium to medium heavy offer the perfect feel for the angler that likes the sensitivity of a ultra light and strength of a heavier pole. We landed several 5-6 lb coho all day long and the pole took it with ease. Simply put the Wild series is an awesome pole for the dollar.
Shakespeare Wild Series Salmon and Steelhead
---
If your interested in picking up one of the gems, Walmart is offering a pretty good deal on these poles at well under $100 just click the photo of the pole you like and you'll be taken to the exact item on Walmart.com.
***Although Ugly Stik does not pay us to promote their product, If you decide to purchase any of the fishing poles in this article, please use the links above. NWFN receives a very small, but helpful commission for all sales made through our site.
Purchasing through our link in no way affects the price of the item you purchase but helps to sustain our organization. We appreciate your support and thank you for helping to keep NWFN bringing you the NEWS!