12/14/2015 – J.W. Snyder – NWFN
Tacoma Powers Fish Report 
Last week Tacoma Power recovered 505 coho adults, 175 jacks, six summer-run steelhead, six winter run steelhead and six cutthroat trout during five days of operations at the Cowlitz Salmon Hatchery separator.
During the past week Tacoma Power employees released 79 coho adults, 68 jacks and one winter-run steelhead at Franklin Bridge in Packwood, and they released 101 coho adults and 42 jacks into the Cispus River near the mouth of Yellow Jacket Creek.
During the week, Tacoma Power released 118 coho adults, 64 jacks, two cutthroat trout and three winter-run steelhead into the Tilton River at Gust Backstrom Park in Morton.
Of the 3,300 summer-run steelhead that have been recycled during the 2015 season, a total of 1,681 have been accounted for through December 11.
River flows at Mayfield Dam are approximately 19,200 cubic feet per second on Monday, December 14. River flows could change at any time so boaters and anglers should remain alert for this possibility.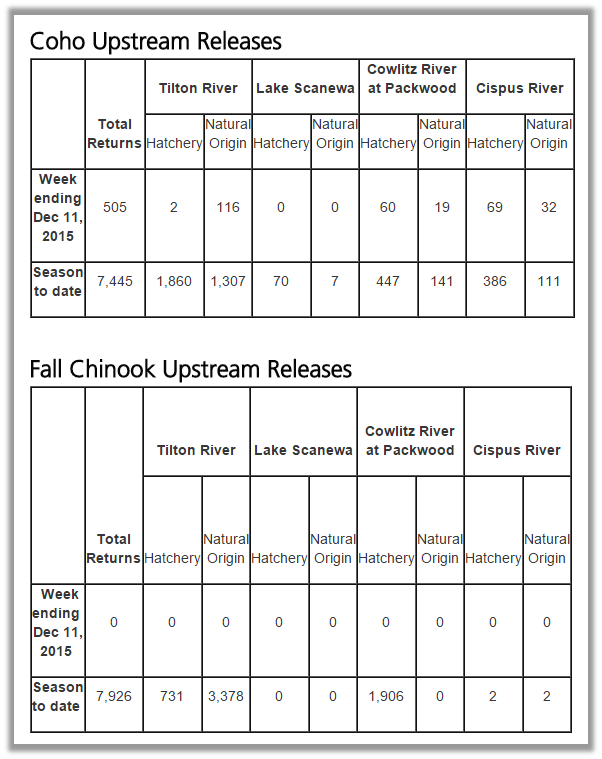 ---
---