GRANTS PASS, Ore. (AP) — Federal regulators have approved an early closure of commercial sardine fishing off Oregon, Washington and California to prevent overfishing.
They're hoping to save the West Coast sardine fishery from the kind of collapse that led to the demise of Cannery Row, made famous by John Steinbeck's novel of the same name set in Monterey, California.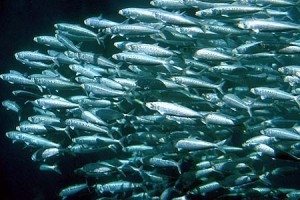 Meeting outside Santa Rosa, California, the Pacific Fishery Management Council voted Wednesday to halt the current season as early as possible, affecting about 100 fishing boats. The season normally would end June 30.
Earlier this week, the council shut down the next sardine season, which was set to begin July 1.
The action was taken based on revised estimates of sardine populations, which found the fish were declining in numbers faster than earlier believed.
The once-thriving sardine industry crashed in the 1940s, long before the kind of regulation now possible.