We at Northwest Fishing News are all about fishing all the time. We have channeled our passion to the web and have developed some of the hottest fishing sites in the industry. Because of our success we just keep growing. Don't miss out on your chance to grow with us. We offer several banner advertising options on our popular fishing websites. See display sizes below.
---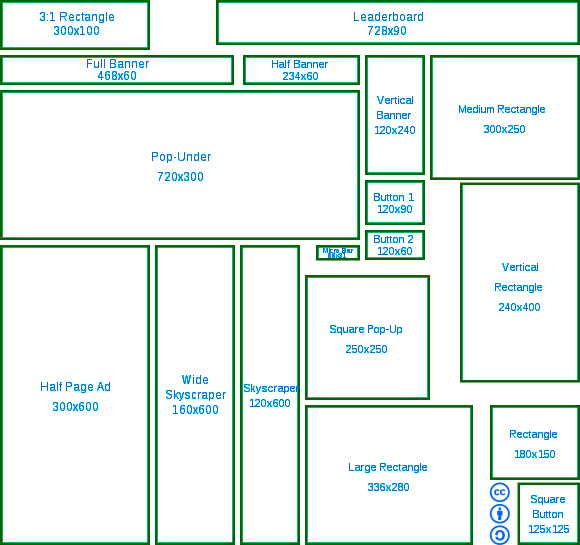 ---
Banner Advertising
Banners Advertising can be effective for any business to drive qualified traffic to their website and increase conversions. When you advertise with NWFN's web service your banner is placed across our entire network of websites rather than just one site. Plus we place your banner in our e-mail fishing reports and our e-newsletters.
Directory Listings
When you list in our directory we place your business across our main websites and our network of fishing directories and affiliates. When you list with up a little money goes a long way. Spend a little more and get premium placement on our high traffic websites.
Classified Ads
Our classified ads are a cost effective way to promote your business on the web. Super affordable and super effective. Call your sales rep today and get on our internet classified ads.
Package Deals
We offer excellent package deals that offer maximum exposure across all of our digital platforms at an affordable price. Sign up for a long term contract and save even more. Call 206-450-7947 and speak to a NWFN sales rep today.
Here are few of the websites where we will promote your business.
---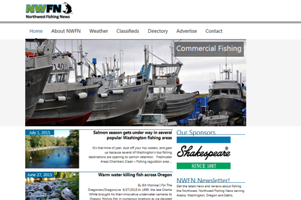 Northwest Fishing News is one of our flagship sites. We acquired NWFN in March of 2015 and are poised to make Northwest fishing news the dominant source of fishing related information in the entire Northwest. Since we launched the site a couple months ago we have already had over 30,000 visits to our site and growing stronger every day. Contact your NWFN sales rep today and promote your business with nwfishingnews.com   
When you advertise with NWFN web advertising services we don't just promote your business on nwfishingnews.com but across on our entire network of fishing information websites as well. 
---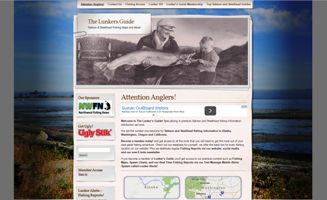 The Lunker's Guide is one of our first sites. We launched the Lunker's Guide in July of 2014 and after a year have had over 500,000 visits from fishing enthusiasts around the globe. The Lunker's Guide offers anglers ton's of great fishing information. The most popular being our Fishing access maps, our site also has spawn charts to help give anglers an idea of when to prepare for there trip. Plus the Lunker's Guide offers it's members Lunker Alerts! Lunker Alerts is a text message alerts system that lets anglers know vital information like season openers, emergency closure and est of all when the fish are running. The Lunker's Guide is a great way to promote your sport fishing industry business. Contact one of our sales staff today and get your business Lunked in.
---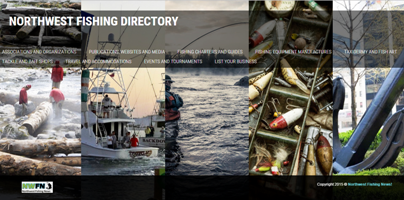 Our Northwest Fishing Directory is a perfect way to get your business dialed into the search engines and drive more business to you. Listing is very inexpensive at only $5.00 a year for a basic text link up to $350 for Sponsorship level promotion.
Spawn Alert!
---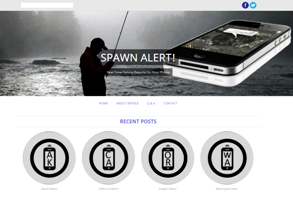 Spawn Alert! is one of our SMS/Text Message alert services that allows anglers to sign up for real-time fishing reports sent straight to their cell  phones. Critical information like Season openers, Emergency closures and best of all spawn alerts that let you know when the fish are running.
Also we have several specialty sites: 
fishthecowlitz.com, fishthewilson.com, fishtheclackamas.com, fishinthecolumbia.com, fishinthekenai.com, fishthecopper.com, fishtheskykomish.com, shellfishfinder.com, fishintherogue.com, lunkereliteguide.com, washingtonfishingaccess.info, washingtonfishingreports.info, fishtheklamath.com, fishthesac.com, swfishingnews.com